At Ocean International Dental Hospitals-Dental Tourism, we're dedicated to helping you achieve a healthy and beautiful smile while enjoying the benefits of dental tourism. Our team of experienced and skilled dental professionals is here to provide top-quality dental care at affordable prices, combined with a unique travel experience.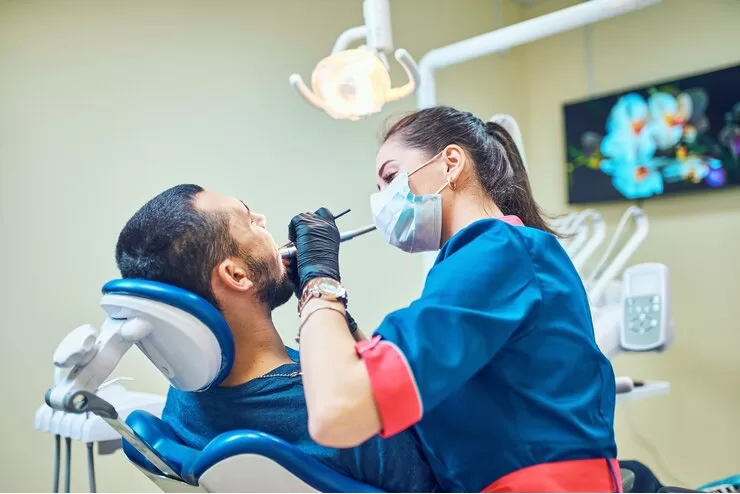 Dental tourism refers to the practice of traveling to another country or region to receive dental care or dental treatment. It has gained popularity among individuals seeking high-quality dental services at more affordable prices compared to their home countries. Dental tourism typically involves combining dental treatment with a vacation or leisure travel experience.
At Ocean International Dental Hospitals-Dental Tourism, we offer a wide range of dental services, including:
Dental Check-ups and Cleanings
Regular dental check-ups are essential for maintaining oral health.
Cosmetic Dentistry
Achieve the smile of your dreams with treatments like teeth whitening, veneers, and dental implants.
Restorative Dentistry
Repair and restore damaged or missing teeth with services such as crowns, bridges, and dentures.
Orthodontics
Straighten your teeth with traditional braces or more discreet options like clear aligners.
Oral Surgery
We provide safe and effective oral surgery procedures, including wisdom tooth extraction and dental implant placement.
Your Dental Tourism Journey
Your dental tourism journey with us is carefully planned to ensure a seamless and enjoyable experience: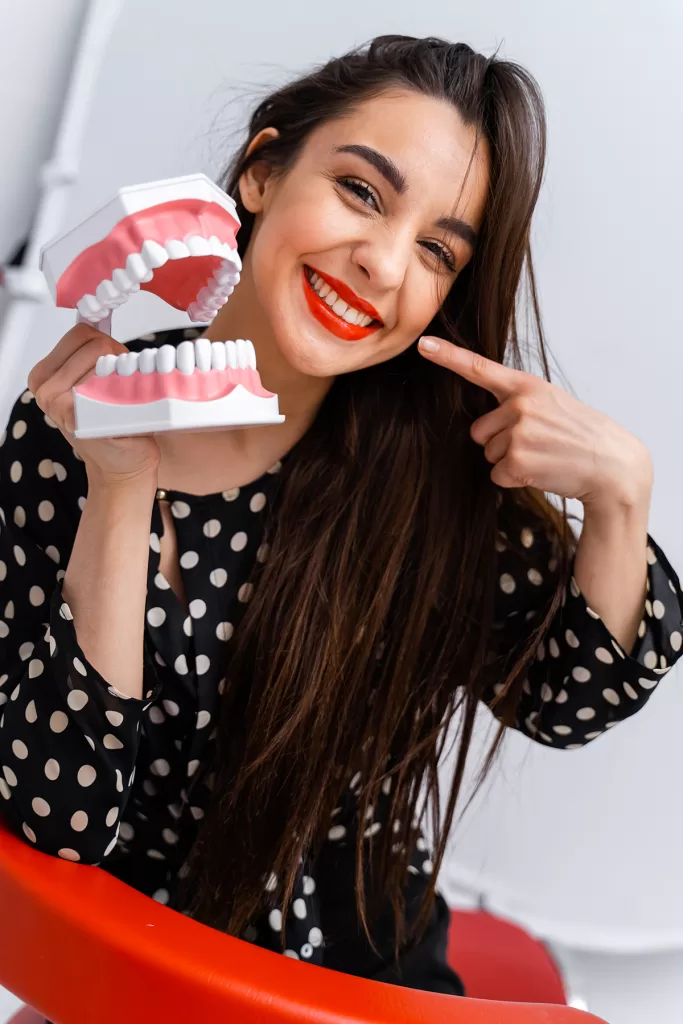 Why Choose Dental Tourism in Hyderabad, India?
Choosing dental tourism in India, particularly in Hyderabad, can offer several advantages, including cost savings and access to high-quality dental care. Here are some reasons to consider dental tourism in Hyderabad and some popular dental destinations within the city
Affordable Dental Tourism Cost in Hyderabad, India
Dental tourism in India has gained significant recognition in recent years, making the country a leading destination for dental care. India has a track record of providing excellent dental care experiences for international patients. India offers a unique combination of high-quality dental treatments, skilled professionals, and cost-effective services, making it an attractive option for individuals seeking dental procedures.
Comparison with other countries, including Thailand, Australia, the United States, and Canada. India Offers the Finest Dental Tourism, Dental Care Services, and Over 20% to 50% Less Expensive Special Days of Stays Several advantages of the tourism package offered by Ocean International Dental Hospitals in Hyderabad, India.
"To guarantee patient safety, premier dental facilities in India adhere to rigorous international standards of hygiene and safety."
Top Tourism destinations in Hyderabad
Hyderabad, a vibrant and historic city in India, offers a rich blend of culture, history, and modernity. Here are some top tourism destinations to explore in Hyderabad
Approximate Cost Comparison of Dental Treatments
Please be aware that these cost ranges are approximations and may vary considerably depending on various factors, including your specific geographic location, the complexity of your dental case, and your choice of dental provider. Furthermore, the presence or absence of dental insurance coverage can significantly impact the out-of-pocket expenses associated with these procedures. To obtain a more precise estimate of costs tailored to your unique circumstances, it is advisable to seek guidance from a dentist and, if applicable, consult with your insurance provider.
| S.No | Dental Treatment | USA (USD) | UK (GBP) | Canada (CAD) | Australia (AUD) | Mexico (MXN) | Thailand (THB) | India (INR) |
| --- | --- | --- | --- | --- | --- | --- | --- | --- |
| 1. | Routine Checkup and Cleaning | $100-300 | £50-150 | C$130-400 | A$150-450 | MXN 1,500-4,500 | ฿3,000-9,000 | ₹7,500-22,500 – $100-300 USD |
| 2. | Dental Fillings | $100-300 | £50-150 | C$130-400 | A$150-450 | MXN 1,500-4,500 | ฿3,000-9,000 | ₹7,500-22,500 – $100-300 USD |
| 3. | Dental Crowns | $800-2,500 | £500-1,500 | C$1,000-3,000 | A$1,000-3,000 | MXN 8,000-24,000 | ฿16,000-48,000 | ₹40,000-150,000 – $530-2,000 USD |
| 4. | Dental Implants | $1,500-6,000 | £1,000-4,000 | C$2,000-8,000 | A$2,000-8,000 | MXN 12,000-48,000 | ฿24,000-96,000 | ₹60,000-240,000 – $800-3,200 USD |
| 5. | Orthodontic Treatment | $3,000-8,000 | £2,000-6,000 | C$4,000-10,000 | A$4,000-10,000 | MXN 24,000-64,000 | ฿48,000-1,28,000 | ₹1,20,000-3,20,000 – $1,600-4,300 USD |
| 6. | Root Canal Treatment | $600-1,500 | £400-1,000 | C$800-2,000 | A$800-2,000 | MXN 4,800-12,000 | ฿9,600-24,000 | ₹24,000-72,000 – $320-960 USD |
| 7. | Dentures | $1,000-4,000 | £800-3,000 | C$1,000-4,000 | A$1,000-4,000 | MXN 8,000-32,000 | ฿16,000-64,000 | ₹40,000-1,60,000 – $530-2,130 USD |
| 8. | Teeth Whitening | $100-400 | £50-200 | C$130-520 | A$150-600 | MXN 1,500-6,000 | ฿3,000-12,000 | ₹7,500-30,000 – $100-400 USD |
Note: Ocean International Dental Hospitals solely provides dental treatment and care services and does not engage in offering travel, leisure, trip, or holiday services, nor do we provide travel or trip advice. Our primary goal is to facilitate and deliver dental care to our patients. In the event of any special requests beyond dental treatment, such arrangements would be made through a third party with the explicit consent of all parties involved. Any decisions or actions taken based on the information presented on this website are the sole responsibility of the visitor. Our website is intended for visitor convenience, and we neither endorse nor recommend any third-party services.
Choosing Ocean International Dental Hospitals for your dental tourism journey means you can access world-class dental care in a welcoming and supportive environment. We are dedicated to making your dental tourism experience as seamless and rewarding as possible, providing you with a healthy and beautiful smile. Contact us today to start your journey toward affordable excellence in dental care.
Start your journey to a healthier, happier smile with Dental Tourism.