Cosmetic dentistry improves the appearance of a smile, and this helps those who want to be socially impressive. There are different types of cosmetic dentistry to choose from.
Cosmetic dentistry happens to be a branch of dentistry that does focus on improving the appearance of teeth, gums, as bites. It does include a variety of dental procedures that can indeed enhance the aesthetics of one's smile.
Cosmetic dentistry, or aesthetic dentistry, does focus on improving the appearance of one's smile. Cosmetic dentistry can improve the smile by:
Lightening or whitening teeth.
Straightening teeth.
Repairing damaged teeth.
Replacing missing teeth.
Who Benefits From Cosmetic Procedures?
The most common age groups who are undergoing cosmetic dental procedures are those between the ages of 31 to 40 (38 percent) and, of course, 41 to 50 (32 percent). Ninety-six percent of aesthetic dentistry patients happen to be female.
People who benefit the most from cosmetic dentistry are those having.
Stained teeth.
Spaces in between the teeth.
Spaces in between the teeth.
Missing teeth.
Misaligned teeth.
Types of Cosmetic Dentistry
Esthetic dental treatments are very commonly referred to as "smile makeovers." Particularly so, there are a few cosmetic procedures to choose from based on individual needs:
Teeth Whitening
Teeth whitening is considered to be an effective procedure to remove stains and also improve the natural color of teeth.
Veneers
Veneers provide excellent esthetic results, so many people prefer them over teeth-whitening products and orthodontic treatment.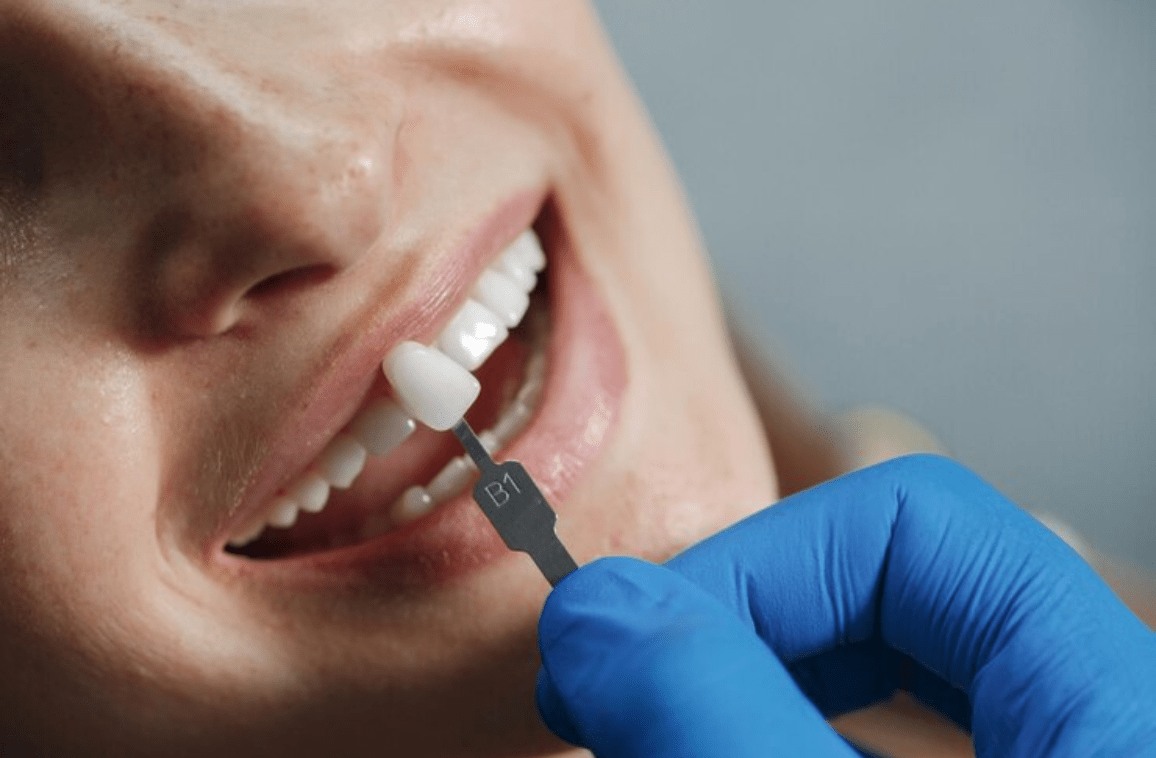 Veneers are used to improve one's appearance of:
Chipped teeth.
Misshapen or crooked teeth.
Discolored teeth.
Misshapen or crooked teeth.
There are also a few different types of veneers to choose from. Porcelain veneers are indeed bonded to the teeth, making use of special cement. They require re-contouring of the natural teeth.
Braces and clear aligners
Braces as well as clear aligners are orthodontic treatments, but they are also considered cosmetic. This is so, as most people who invest in braces or perhaps clear aligners do so to improve their overall appearance. In a few cases, braces or clear aligners may be medically required.
Gum Contouring
Gum contouring is understood to be a cosmetic procedure that changes the shape of one's gums. During this procedure, a dentist can remove any excessive gum tissue causing a "gummy" smile or even a high amount of gum display when smiling.
Few common cosmetic dental procedures:
Teeth Whitening: This procedure does brighten as well as whiten teeth from discoloration and, no doubt, staining. It can be carried out on the premises of a dental office or perhaps at home.
Dental Veneers: Veneers are rather thin shells made out of porcelain or composite material. They are, of course, custom-made and also cemented to the front side of one's tooth. A veneer can be used to treat dental conditions such as a slightly crooked tooth, discolored teeth, chipped teeth, or even spaces in between the teeth.
Dental Implants: A dental implant is a metal device designed to replace one's missing teeth.
Dental Crowns: Crowns, also known as caps, are custom-made to fit over one's whole tooth after the cosmetic dentist has prepared it.
Teeth Shaping: This is also referred to as "enamel shaping," as the dentist can rather reshape the tooth by filing or removing a small quantity of the enamel. This process is usually not painful and can produce immediate effects.
Tooth Bonding: Bonding is a process in which tooth-colored materials are adhered (bonded) to the tooth. This procedure can be used to repair or even improve the appearance of a tooth that has been badly stained, broken, or chipped.
Orthodontic Treatment: Orthodontics are not simply meant for small children. More and more adults are also seeking treatment from orthodontists for cosmetic purposes. If a person has buck teeth or crooked teeth, then it helps to consult the dentist to see if an orthodontist can help the patient.
Conclusion
Smile as much as is possible with cosmetic surgery.