The advantages of orthognathic surgery do make orthognathic surgery a much-needed affair. Patients knowing these advantages prefer the surgery.
Orthognathic surgery does improve patients' life quality by resolving issues like sleep apnea, malocclusion, temporomandibular joint disorders, and facial imbalance. Moreover, it also improves facial harmony and boosts self-esteem, allowing patients to lead a healthier, happier life.
Advantages of orthognathic surgery
Orthognathic surgery, as a specialized form of jaw surgery, aims at correcting a wide range of minor as well as major dental and skeletal irregularities. In fact, it primarily focuses on the alignment of the jaws as well as the teeth, enhancing both functional aspects like eating, speaking, and breathing as well as the aesthetic appearance of the patient. The most common orthognathic surgery happens to be the correction of the lower jaw (mandibular osteotomy), followed by upper jaw surgery (maxillary osteotomy), and also chin surgery (genioplasty), which is often carried out by a highly trained maxillofacial surgeon.
As with any surgical procedure, there are several risks associated with orthognathic surgery. These include infection, bleeding, and nerve injury.
Orthognathic surgeries is for the correction of skeletal class III malocclusion with an overbite and jaw asymmetry. Relative to other forms of malocclusion, treatment of class III malocclusion does require additional considerations due to the involvement of the maxilla/anterior cranial base as well as the mandible. Three-jaw surgery can address this multi-factorial condition with
a good outcome.
Limitations of orthognathic surgery as the main treatment modality in order to improve facial profile do include standard risks associated with surgery and also the larger impact on daily life during the recovery phase relative to orthodontic treatment.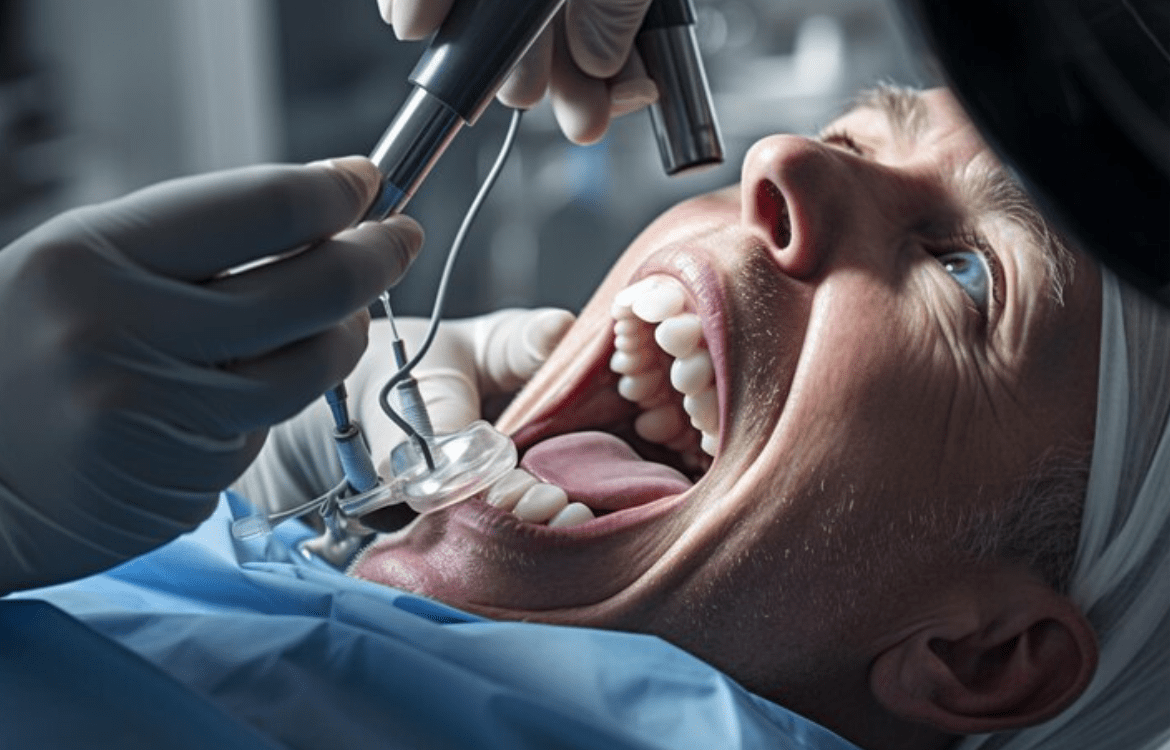 Orthognathic surgery happens to be a powerful method to improve the profile. Advances in 3D planning, 3D photography, and adjunctive fat grafting can enable optimal results.
Orthognathic surgery does aim to restore the functional as well as esthetic standards of one's face, and non-surgical or minimally invasive procedures have been optimizing the results of facial ortho-surgical treatments. The surgery plays an important role in improving facial harmony, contributing significantly to self-esteem.
Highlights of orthognathic surgery
Minimally invasive facial harmonization tends to refine orthognathic surgery techniques.
The integration of several disciplines does help to improve facial harmony.
Injectable fillers represent important allies in ortho surgical treatments.
More advantages of orthognathic surgery
Several patients do seek dental as well as maxillofacial surgery not only to improve functioning but also for aesthetic improvements in the smile or even face. Therefore, orthognathic surgery has indeed had a significant potential impact on quality of life, psychosocial well-being, facial aesthetics, as well as oral function. It is performed to correct dentoskeletal discrepancies and also seek harmony between the upper as well as lower jaws, improving occlusal function. Furthermore, it does offer the benefits of improving the self-esteem, satisfaction, self-confidence, social functioning, and interpersonal relationships of the patient.
The multidisciplinary usage of orthognathic surgery combined with orthodontics and minimally invasive techniques in association presents a trend in current oral as well as maxillofacial rehabilitation.
The expected benefits of orthognathic surgery do range from optimizing physiological functions in order to improving the functioning involved in social interactions. In fact, aesthetics represents one of the main motivations of the patient for surgery, and minimally invasive cosmetic treatments have indeed been increasingly sought after with the aim of reshaping facial proportions as well as symmetry.
Orthognathic surgery alone has, in fact, already shown excellent results in terms of improving overall patient satisfaction. Aiming to assess oral health-related quality of life before and after orthognathic surgery, the surgery does prove well in many respects.
Conclusion
Knowing the advantages of orthognathic surgery prior to embarking on it prepares the patient well to undergo it.